Here at the Jane Packer Flower School we're always proud to see our students pursue their dream careers in the flower industry! Today, we catch up with Alex Revenko - owner of Black Iris Floral Design and a Jane Packer alumni, to find out about what life has been like for her after completing the Career Course and reminiscing on some of her fondest memories of her time at our school.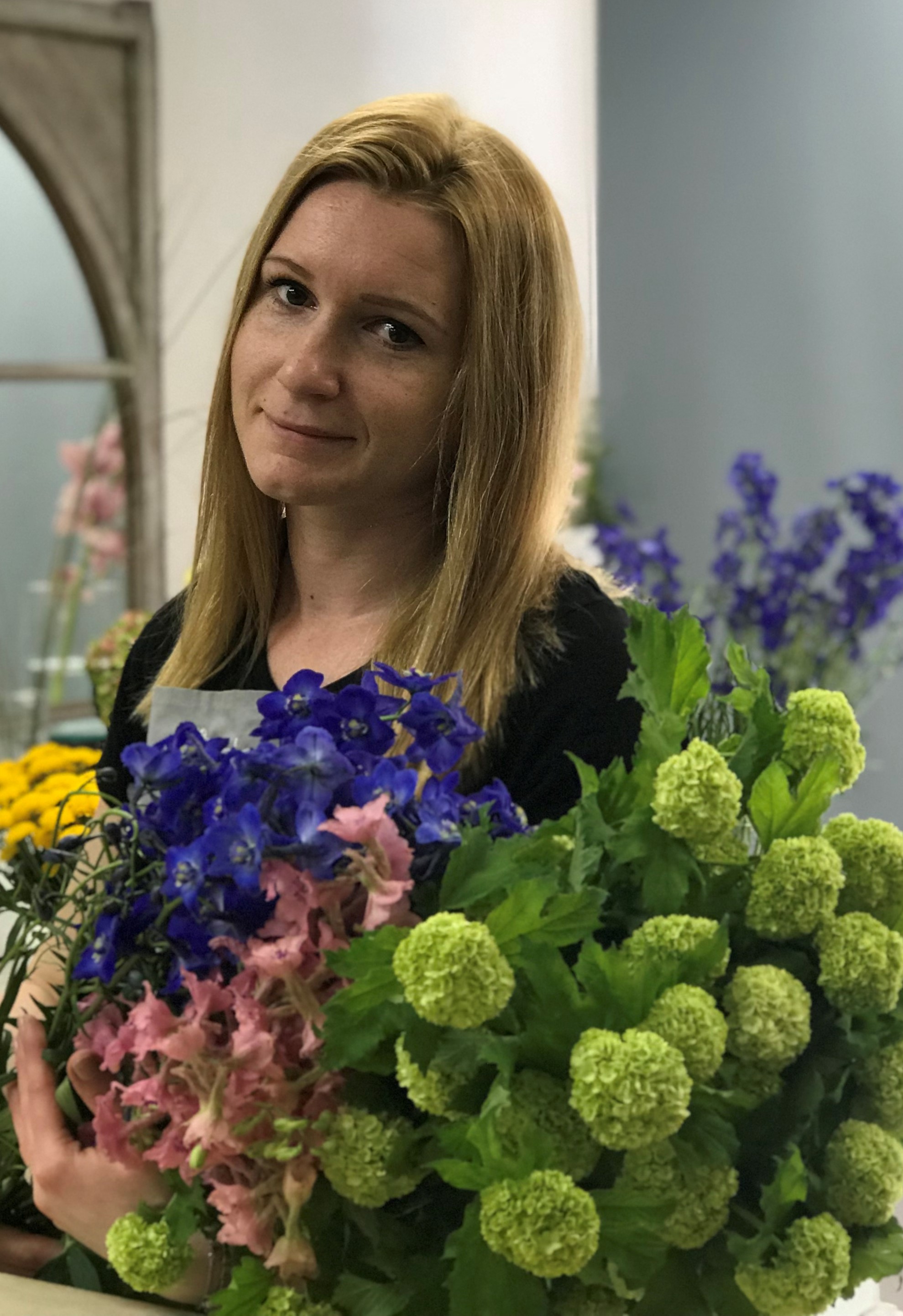 What inspired you to pursue a career in floristry and attend our Career Course?
I had been arranging flowers for some time before the decision to attend Career Course at Jane Packer Flower School was made.
Flowers were always in my life. I enjoyed arranging flowers at home, thoroughly loved decorating different venues for my friends and friends of friends weddings and events. After being a full time mum for many years I realised the need of doing something for myself and I knew exactly what it would be – floristry! I started the educational aspect of floristry by visiting a number of short flower workshops and courses in London and one of the schools I attended was Jane Packer. When I made a decision to complete a floristry career course I have no doubt which flower school I was going to choose.
Why did you choose to attend The Jane Packer Flower school?
Since my very first workshop in Jane Packer flower school I absolutely enjoyed being there watching great people sharing their professional skills and knowledge in floristry. Flower quality, attention to the details, beautiful designs, immaculate wrapping - that was exactly what I wanted to apply to my future floristry business and I was keen to learn more and more about it at Jane Packer.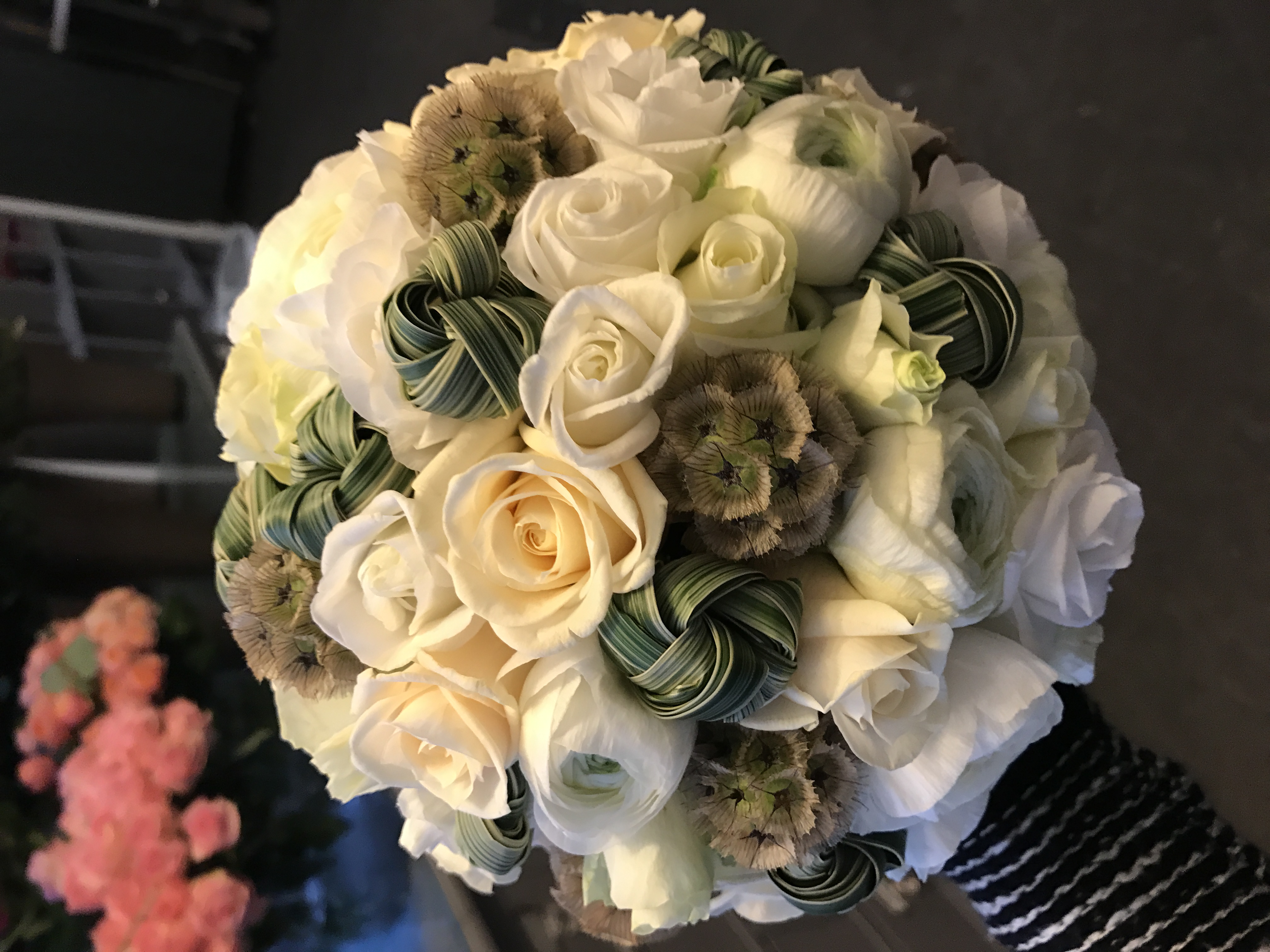 Tell us about your favourite memory from your time at the school?
I remember when I first walked in to the Jane Packer shop and saw the outstanding variety and quality of flowers on a shop stand (later I was kindly invited to do my work experience at Jane Packer and I was proudly forming the stand myself with a great help and advice of Sammi, who was looking after the shop at the time and always shared her warm smile with me).
My teacher Akira was my biggest inspiration. Watching him creating bespoke flower designs every day was amazing, especially during corporate and wedding designs weeks.
Early flower market trip is another great memory. I am sure many florists will agree that choosing and picking flowers yourself is a wonderful feeling, you get numerous ideas when you see all the flower varieties available to work with, and, of course, there is a chance you will be introduced to a new flower or foliage variety as you browse around – you never know.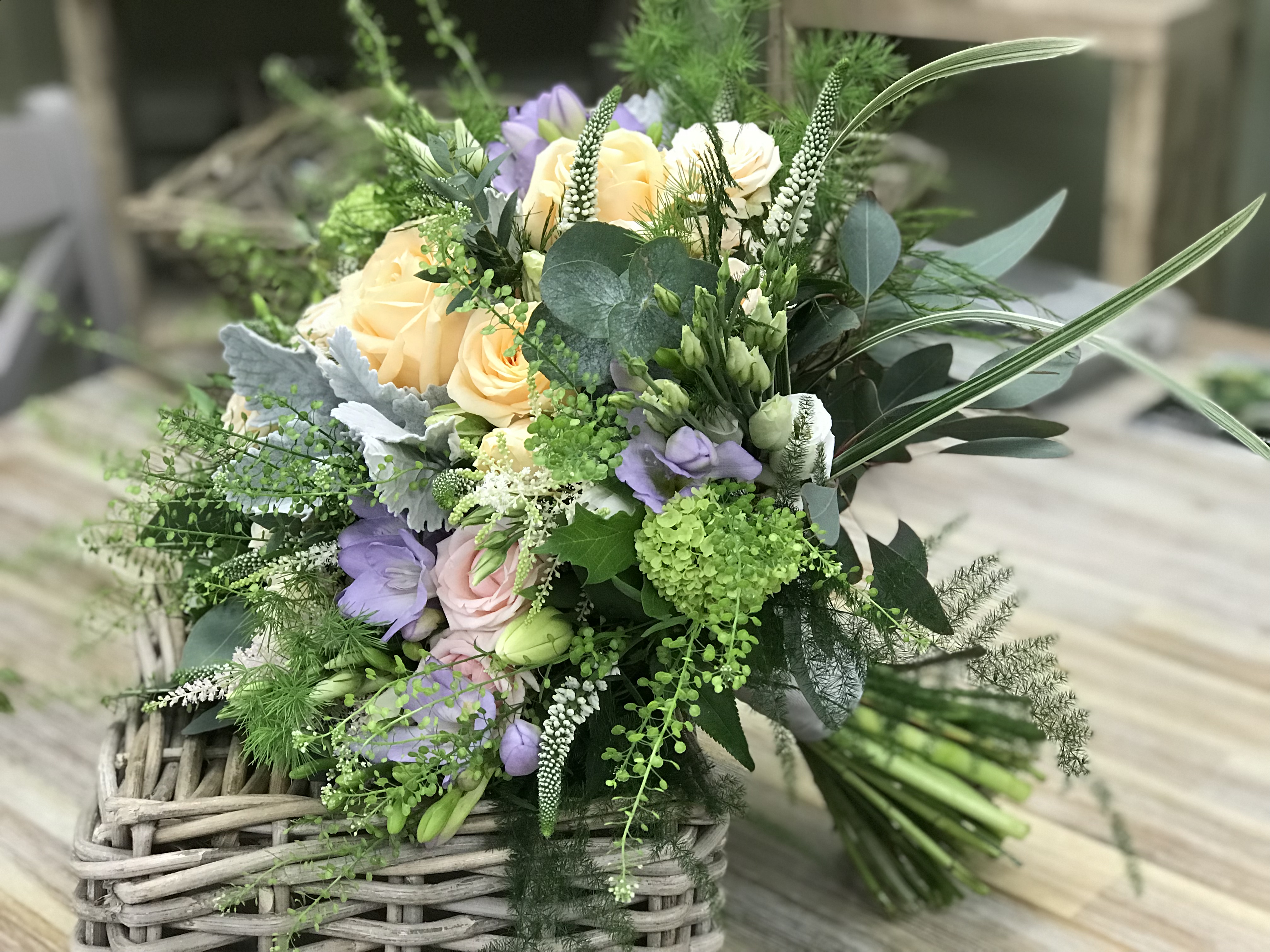 Tell us about setting up Black Iris Floral Design – how has Jane's design philosophy inspired your style of flower arranging and how have you adapted it into your own personal style?
I started Black Iris Floral Design in February 2017 and worked from my home workshop. Very soon I realised that I needed a bigger space for my business to grow and I started looking for the premises.
Running my own florist has been a dream for me for a long time and I couldn't wait to start a new and exciting chapter of my life. Live your dream they say, and in September 2017 Black Iris Floral Design shop based in a beautiful village - Crowthorne in Berkshire opened its doors to customers. Looking after the flower shop on my own for a few months was a difficult task, but from 2018 Black Iris Floral design is a team of four professional florists who absolutely love what they do and share their passion for flowers every day with our customers.
We keep following some of Jane's key flower designs making Black Iris arrangements, for example grouping flowers or using succulents in the bouquets, we also have a big range of succulents available to buy in the shop. Excellent quality of flowers and attention to the details will always remain the main focal points for Black Iris Floral Design and this is something I was also taught at Jane Packer.
Like at Jane Packer we enjoy making corporate flower arrangements for our contract clients, proudly providing flowers for local golf clubs, shops, restaurants and some other big names like Wellington College
.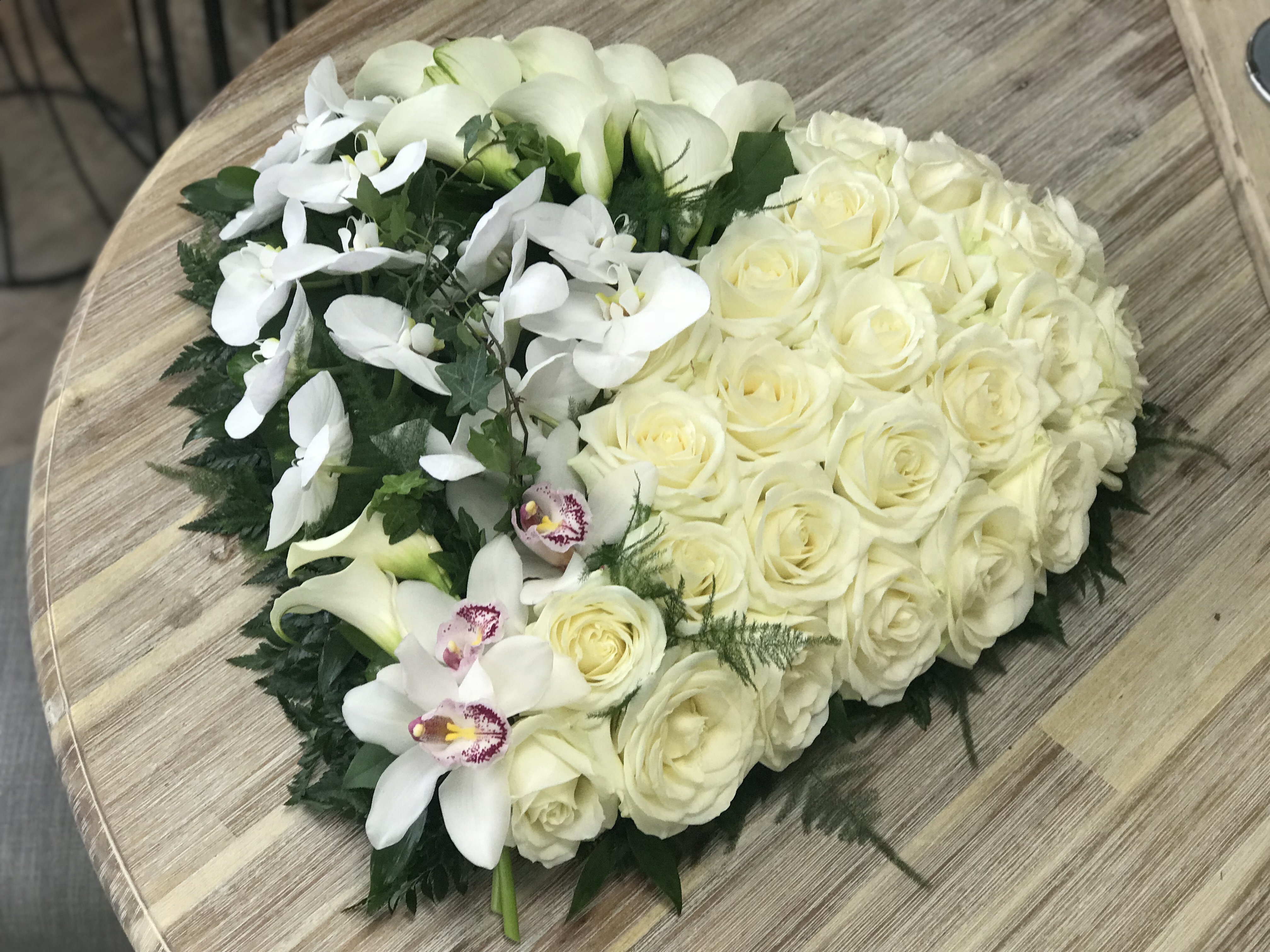 What piece of advice would you give to somebody looking at starting a new career in the flower industry?
Floristry is an unlimited and beautiful way to express yourself, inspire others, be inspired and make people happy. It also requires time and patience, being a very challenging and demanding career to choose. And it's not just the talent and strong will required to be successful in your business, but also a great team of florists working with you (sometimes sharing the bench with you shoulder to shoulder), reliable flower suppliers who look after you on a daily basis, and of course many happy customers.
I would like to wish somebody looking for a career in flower industry not to be scared to express themselves by arranging flowers, to find their own style and to stay focused on their goals and find a Flower School to learn from and guide you to your success, which I did at Jane Packer and I will always be grateful to all the JP Team for their amazing support throughout my learning journey.
You can find more of Alex's beautiful work on her Instagram account @blackiris.floraldesign
Enrolment is now open for our next Career Course starting on the Monday the 3rd of September, with limited spaces available. Find our more by clicking here or get in touch with us by calling 0203 411 2174 or by email at school@janepacker.com